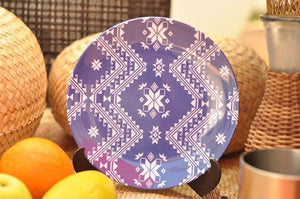 Let Liwayway bring the Filipino culture to your table and take you on a trip around the Philippines from North to South with our vibrant and intricate textile plates made of melamine. 
Embrace the color and culture of the Philippines. Proudly made in the Philippines.
Name : Inabel plate.
Diameter : 8 inches.